There are many examples of people accused of a crime they didn't commit. If we look at the movies, who doesn't remember Andy Dufresne (Tim Robbins) sentenced to two life terms in the memorable movie Shawshank Redemption. Of course we knew that Andy was innocent, but there was a crime committed, although by another person.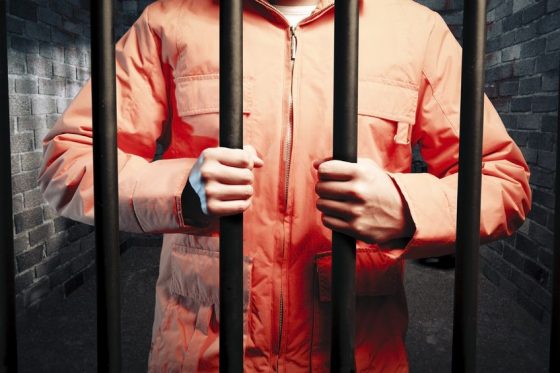 What may be more intriguing is that people have also been accused of a crime that never took place. Those of you who saw the Danish movie The Hunt (Jagten) will know what I mean. Lucas (Mads Mikkelsen) is accused of a pedophilic act. Although he is innocent and no crime took place, he doesn't stand a chance, and his world is shattered.
Here is a little story. I'll let you decide for yourself whether it is true or not.
Lawrence C.H. Francesco (LCHF) was taken by the police and brought in to custody on a bright Sunday morning. Five days earlier he was seen arguing with a young lady by the name of Lucy D. Lapworth (LDL) outside a restaurant, not far away form his home. Nobody had seen or heard anything from LDL since then. She was considered missing and a crime could not be excluded. She was a very well known and influential person.
There was a lot of rumor going on about LCHF. He had been quite successful in life, but often a bit controversial. People were saying: "He was always so nice. But you could feel there was something underneath. He always looked like he was hiding something…". "I always suspected he might be violent, but he did a good job of hiding it…" . "I knew they would never have a future together, they were always fighting. It was bound to end badly….".
A few days later LDL resurfaced. She had stayed with an old friend in another town. She was fine and had not been harmed in any way. She admitted having had an argument with LCHF, which was the main reason she hadn't been in touch. Going into hiding was a kind of a revenge. She knew it might get LCHF into trouble. There was no crime. 
Following the incident LCHF noticed a change in his environment. He was sure his neighbors were avoiding him. Two months later he lost his job. He had to sell his house and move to a small apartment. His reputation was harmed.
Okay. Why this story? I'll get to the point now.
LCHF (low carb high fat) on Trial – Prosecutor: The Formidable Five
A few days ago there was an article entitled "The popular high fat diets are threat to public health" published in Dagens Nyheter which is one of Sweden's most respected newspapers. The paper was written by five highly respected Swedish doctors and medical authors. All of them are known for their contribution to medical science, particularly in the field of cardiovascular epidemiology. I'll call them the Formidable Five, just for the sake of simplicity.
The article states that the incidence of heart attack and stroke among young women and men has increased in Sweden during the last few years. In Sweden, similar to many western countries, the death rate from heart disease and stroke has dropped dramatically in the last few decades. This is thought to be largely due to changes in lifestyle and eating habits leading to lowering of blood cholesterol, less smoking and lower blood pressure. This has been achieved despite overweight, obesity and type 2 diabetes becoming more common.
However, the Formidable Five state that according to a recent report from the Swedish Office of Public Health, there is now suddenly a negative trend. The number of heart attacks and strokes among women aged 35-44 years is increasing. This is primarily seen among women with low education.
The authors point out that during the 1980's, consumption of fat decreased and more carbohydrates were consumed. Since 2005, the consumption of fats, primarily animal and dairy fats, has increased again in Sweden. This has lead to higher cholesterol levels. They authors believe this may be due to the popularity of LCHF diets in Sweden. Polls have shown that 25 percent of Swedes have tried such a diet to lose weight.
The message from the Formidable Five is quite clear:
Medical professionals and others advocating LCHF diets may have to take responsibility for an increased incidence of heart attacks and strokes among young Swedish men and women.
The Day After
The article written by the Formidable Five has caused quite a stir in Sweden. When highly respected specialists speak out in this manner, there must be something wrong. However, the article hasn't been met with open arms by everyone.
Dr. Birgitta Strandvik Senior Professor at the Karolinska Hospitla in Stockholm responded two days later on the same newspaper's website  by pointing out that there are many different types of fats. She says that although dairy products contain saturated fats, they also contain fats that are considered healthy. She also points out that animal products may differ considerably, and that fats from grass fed animals may indeed be quite healthy. She asks the question whether the Formidable Five had access to data indicating that those people who suffered stroke or a heart attack at young age were on an LCHF diet. Of course they don't have such data because it doesn't exist.
Tore Person MD also reflects on Dagens Nyheter's website on the Formidable Five's article: "The fact that an increasing number of people – all over the world – choose to stay away from sugar, refined carbohydrates, and low-fat varieties, and instead revert to old, honest and well tested food, is made suspicious in their article, in an uncomfortable and challenging manner".
What Does the Public Health Report Say?
In order to learn more about the crime, I decided to read the part of the report from the Swedish Office of Public Health that deals with cardiovascular disease. Here is a brief summary of what I found out.
During the last decades, there has been a dramatic decrease in the death rate from heart attack and stroke in Sweden
There has been a constant decline in the incidence of heart attack among men and women from 1995-2011 (see figure below)
Among young Swedish women (age 35-44) there has not been a decline in the incidence of heart attack since 1995. At the same time, the incidence of heart attack among young men has declined significantly.
Among women aged 35-44 years heart attacks are rare. Among women in this age group who have a low education, there is a slight increase in the number of heart attacks. However, this group is getting smaller all the time, because higher education is becoming more common.
The incidence and mortality from stroke has declined constantly from 1995-2011 (see figure below).
In the age group 35-44 years, the incidence of a first stoke has increased by 21 percent among women and 15 percent among men, since 1995. This increase is most prominent among those with low education.
In summary: There has been a constant decline in the incidence and mortality from heart attack and stroke since 1995. This decline has continued despite the recent popularity of LCHF diets. Among young women there has been a slight increase in the number of heart attacks since 1995. Among women and men there has been some increase in the numbers of strokes. The increase in heart attacks and strokes among young women and men is primarily found among those with lower education. Dietary habits were not addressed in the report, therefore no relationship was found between dietary changes and the frequency of heart attacks or strokes.
The Bottom Line
It is obvious from the public health report that there has been a constant decline in the incidence and death rate from heart attack and stroke in Sweden between 1995 and 2011. This is indeed a very positive finding. However, the slight increase in the number of heart attacks among young women, and the increase in stroke among young women and men raises some concern.
In fact, similar findings were reported last autumn from the French FAST-MI registry. The proportion of women with heart attack, younger than 60 years increased from 12 to 26 percent within fifteen years. The most prominent risk factors among these women were smoking and obesity. Most of them did not have raised blood cholesterol or high blood pressure. Nothing suggests they were on an LCHF diet.
The fact that the increase in cardiovascular events among young Swedes is primarily found among those with low education raises a few questions. Social isolation is a well known risk factor for heart disease. It is commonly associated with low education and so is smoking.
I wonder why the Formidable Five wrote their article. I know they believe in the diet-heart hypothesis. They strongly believe that blood cholesterol, LDL-cholesterol in particular, is of prime importance when it comes to reducing the incidence and mortality from cardiovascular disease. They know that LCHF diets often raise LDL-cholesterol. Therefore they believe that LCHF diets may be a threat to public health. The problem is that they lack scientific data to prove their point.
Scientific studies have not shown that reducing the total amount of fat in our diet will reduce the risk of death nor will it reduce the risk of dying from cardiovascular causes. If you cannot use scientific data to convince people that LCHF diets are dangerous, you will have to use other methods. Framing someone usually gets him into trouble. I am sure the Formidable Five believed the end justified the means.
The Formidable Five have brought LCHF to trial. But there is no crime. The recently published public health data indeed look quite good. Certainly, there is some concern regarding the youngest age groups. However, when it comes to explaining that, LCHF has a good alibi.