Estimated reading time: 4 minutes
With so much being written lately about the relationship between dietary fats and  heart disease there's no wonder we may feel a bit disoriented.
Of course we could take the easy way out, and follow main stream recommendations, limit the total amount of fats consumed, and avoid saturated fats and cholesterol.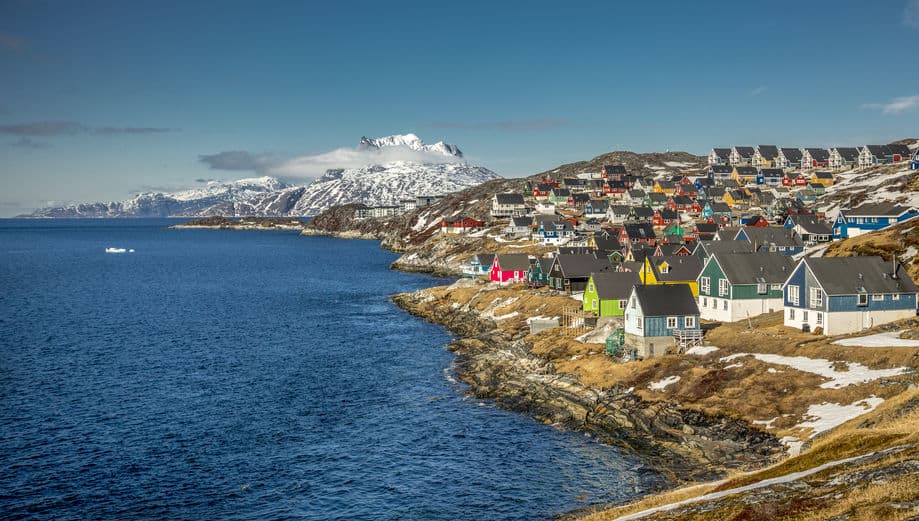 Eating less animal and dairy fat, fewer eggs, and more polyunsaturated fats (PUFA's) and monounsaturated fats (MUFA'S) could be the way to go in order to reach good heart health according to the specialists. However, I believe there's limited scientific evidence that this will help us avoid heart disease. So what should we do?
If we could, it would certainly be helpful to study populations with a very low risk of  heart disease and see what they're eating. However, the problem is that today such populations are hard to find.
But, what about going back in history and dig up such cultures, because certainly they have existed. While having these thoughts today I recalled reading a wonderful scientific paper published by Danish experts in The American Journal of Clinical Nutrition in September 1975.
What the Past Can Teach Us About Diet and Heart Disease
In 1975 it was already known that there was "an intimate relationship"  between the occurrence of coronary atherosclerosis and blood levels of cholesterol and triglycerides. The Greenland Eskimos were no exception from this rule.  Coronary atherosclerosis and heart disease were almost unknown among them when living in their original cultural environment. Their blood levels of cholesterol and triglycerides were very low. However, Greenland Eskimos living in Denmark at that time had much higher cholesterol and triglyceride levels.
The difference in dietary habits between Eskimos living in Greenland and those living in Denmark was substantial. Those living in Denmark had adapted to a Western diet typical of that time.
Meat was the main source of calories among Eskimos living in Greenland, giving rise to a high intake of proteins, and relatively low intake of carbohydrates. The meat mostly originated from animals living in the sea, therefore the composition of the dietary fats was characterized by their maritime origin. In the daily Eskimo food in Greenland the relative amount of protein calories was approximately two and a half times that of the daily Danish food, whereas the relative amount of carbohydrates was only two-thirds. The relative amount of total fat consumption was similar.
The Danish investigators studied the pattern of fatty acids in the blood of 130 West Greenland Eskimos (WGE) and compared them to 30 Eskimos living in Denmark and 31 Caucasian Danes. Very marked differences were observed between the WGE  and the two other groups. The WGE had generally much higher proportions of palmitic acid (saturated fat), stearic acid (saturated fat), palmitoleic acid (omega-7/MUFA), and eicosapentaenoic acid (omega-3/PUFA) and a markedly lower proportion of linoleic acid (omega-6/PUFA).
It is well known that the fatty acid composition of food is a major determinant of fatty acids measured in the blood. So, the Danish scientists had a problem. The generally accepted concept at that time was that a high consumption of PUFA and the avoidance of saturated fats was the best way to avoid heart disease. But here was a population with almost no heart disease and high blood levels of saturated fats, and very low blood levels of PUFA's (omega-6).
The authors write:
"Coming to this point it is very difficult to combine the generally accepted concept of the advantage of high intake of polyunsaturated fatty acids in prevention of ischemic heart disease with the present results.  The discrepancy is that a generally higher proportion of polyunsaturated fatty acids was not found in the plasma lipids of Greenland Eskimos. In fact, when combining the fatty acids into only three groups: saturated, monoenes, and polyunsaturated, the saturated group was found to be higher and the polyunsaturated lower in the Greenlandic Eskimos. "
This 38 year old paper is probably not less interesting today than it was when it was first published. It strongly suggests that somewhere along our journey to improve health, we may have chosen the wrong path. Furthermore the paper is highly interesting because it was one of the first to highlight a possible relationship between omega-3 consumption and heart disease.
Two years after the publication of this paper, the first dietary guidelines for Americans were released. I assume the Greenland Eskimos would have recommended a different version of that. They would have emphasized that a diet rich in proteins, saturated fats, and omega-3 appears to cut the risk of heart disease. I wonder whether the guideline writers were aware of the Greenland Eskimo experience, or whether they just thought it wouldn't apply to Americans.