Estimated reading time: 4 minutes
Statin drugs play an important role in the treatment of cardiovascular disease and have been shown to improve the prognosis of patients with established atherosclerotic heart disease.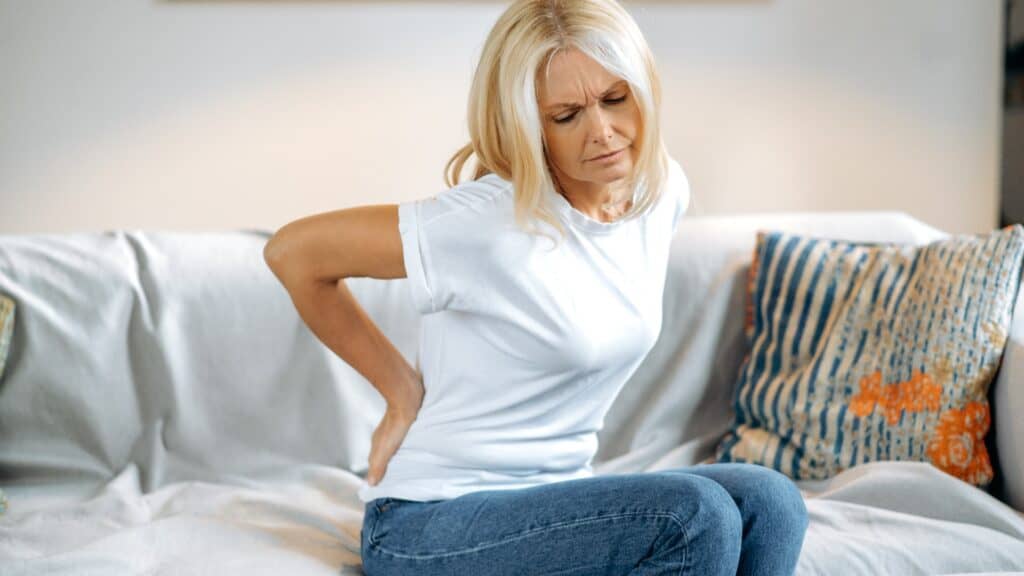 Statins, however,  are not without side effects, and 7 to 29% of patients report adverse musculoskeletal effects that limit their ability to use them as recommended by clinical guidelines (1). There are few studies on alternative treatments for patients who have to stop taking statins due to side effects.
Bempedoic acid is an adenosine triphosphate (ATP) citrate lyase inhibitor that works earlier in the cholesterol synthesis pathway than statins. It catalyzes the conversion of citrate to acetyl-CoA, the basic substance needed for cholesterol synthesis (2).
Hence, similar to statins, bempedoic acid reduces the production of cholesterol by the liver. In response, liver cells produce more LDL receptors, and the uptake of cholesterol into liver cells increases. Consequently, blood levels of LDL cholesterol levels are lowered.
Bempedoic acid is a prodrug that is activated in the liver and not in skeletal muscle, which may reduce the likelihood of muscle-related side effects.
The recently published CLEAR Outcomes trial (presented in New Orleans yesterday at the 2023 Annual Sccientific Meeting of the American College of Cardiology) showed that bempedoic acid improves long-term cardiovascular outcomes compared with placebo among patients with either established atherosclerotic cardiovascular disease (ASCVD) or who have a high risk for it, and with intolerance to statin therapy (3).
Bempedoic Acid and the CLEAR Outcomes Trial  
The goal of the trial was to compare the safety and efficacy of bempedoic acid compared with placebo among patients with or at high risk for ASCVD and were intolerant of statin therapy.
Patients 18 to 85 years of age were eligible if they met either of two criteria for increased cardiovascular risk — a previous cardiovascular event (secondary-prevention patients) or clinical features that placed them at high risk for a cardiovascular event (primary-prevention patients).
Eligible patients had to report being unable or unwilling to receive statins owing to an adverse effect that had started or increased during statin therapy and resolved or improved after statin therapy was discontinued ("statin-intolerant" patients).
Fasting blood low-density lipoprotein cholesterol (LDL-C) had to be ≥100 mg/dl (2.6 mmol/L) at screening. Other lipid-lowering therapies were permitted.
Patients were randomized in a 1:1 fashion to either bempedoic acid 180 mg (n = 6,992) or placebo once (n = 6,978) daily.
Total number of enrolled patients: 13,970
Duration of follow-up: 40.6 months (median)
Mean patient age: 65.5 years
Percentage female: 48%
Percentage with diabetes: 46%
The primary outcome, four-component major adverse cardiovascular events (MACE: nonfatal myocardial infarction [MI], nonfatal stroke, coronary revascularization, or CV death) for bempedoic acid compared with placebo, was: 11.7% vs. 13.3%, hazard ratio 0.87, 95% confidence interval 0.79-0.96 (p = 0.004).
Bempedoic acid lowered LDL cholesterol by 21% in the study and reduced the composite primary endpoint, including cardiovascular death, myocardial infarction (MI), stroke, or coronary revascularization, by 13%; MI was reduced by 23% and coronary revascularization, by 19%. The drug was also well-tolerated
The absolute risk reduction was 1.6%. The calculated number needed to treat for 40 months to prevent one event was 63. This implies that 63 patients have to be treated for three years and four months to prevent one event. Impressive or not. I'm not really sure.
According to an editorial published in the NEJM, bempedoic acid has now entered the list of evidence-based alternatives to statins for primary and secondary prevention in patients at high cardiovascular risk (4).
However, there was no significant difference in all-cause mortality between bempedoic acid compared with placebo (6.2 vs. 6.0%). On this observation the authors of the paper have pointed out that many individual trials of statins have also not shown an effect of on mortality and that it was only through the meta-analysis of multiple clinical trials that the effects of statins on mortality became clear (5).
Still, in my opinion, the lack of effect on mortality remains a matter of concern.