The famous song, Who Wants to Live Forever, performed by the British rock band, Queen was used for the scenes in the film Highlander, where Connor MacLeod must endure his beloved wife Heather growing old and dying while he, as an immortal, remains forever young. The scenes are both tragic and beautiful at the same time, and the passionate performance by Queen makes them a classic.
You feel strong sympathy for both Connor and Heather. He who has to say goodbye to the woman he loves and continue living and she who must bid farewell to life because old age and disease can't be forever avoided.
Who Wants To Live Forever is also the title of Iceland Health Symposia's next annual conference to be held in Reykjavik on September 8, 2017. Further information and registration can be found here.
Last year's convention entitled Foodloose was a huge success. It was hosted by Dr. Maryanne Demasi and included speakers like Gary Taubes, Aseem Malhotra, Axel F. Sigurdsson, Tim Noakes, Denise Minger and Tommy Wood. You can find all the presentations from Foodloose here.
Noncommunicable Diseases (NCDs)
Noncommunicable diseases (NCDs) are disorders that are not caused by infectious agents and therefore not transmissible.
Due to the enormous progress in preventing and treating infectious disorders, NCDs have become the most common cause of death and disability worldwide. It is estimated that these diseases kill 40 million people each year, equivalent to 70% of all deaths globally.
Examples of NCD's are cancers, diabetes, cardiovascular diseases such as coronary artery disease and stroke, and chronic respiratory diseases such as chronic obstructive pulmonary disease and asthma.
Cardiovascular diseases account for most NCD deaths, or 17.7 million people annually, followed by cancers (8.8 million), respiratory diseases (3.9 million), and diabetes (1.6 million)(1).
According to the World Health Organization,
These diseases are driven by forces that include rapid unplanned urbanization, globalization of unhealthy lifestyles and population aging. Unhealthy diets and a lack of physical activity may show up in people as raised blood pressure, increased blood glucose, elevated blood lipids and obesity. These are called metabolic risk factors that can lead to cardiovascular disease, the leading NCD in terms of premature deaths.
What NCD's have in common is that they are to a large extent determined by our behaviors. Smoking, physical inactivity, unhealthy diet and the harmful use of alcohol are examples of factors that increase the risk of NCD's.
Who Wants To Live Forever
The famous Queen song includes these words:
There's no chance for us
It's all decided for us
This world has only one sweet moment set aside for us
However, the Iceland Health Symposia's approach is not that pessimistic and does not merely target longevity but also highlights the importance of being fit and healthy throughout the course of our lives:
One of modern society's greatest achievements is the dramatic rise in the average global life expectancy. A baby born in the early 1900's could not expect to live much beyond 50 years old, but people in many countries now live well into their 80's and 90's. As a consequence of this rapid change in our society, we have seen a major shift in the leading causes of death, with a corresponding increase in chronic diseases such as cancer, obesity, diabetes, and Alzheimer's disease.

However, most of us not only want to have a long lifespan but also a long healthspan; to be fit and healthy throughout the course of our lives. As we move into this unprecedented era of human history, a question arises: how far can the human healthspan be extended, and what are the most effective ways to achieve longevity?

In September 2017, the Icelandic Health Symposium is bringing together some of the world's best experts in health and longevity to help you discover:

What science has to say about the importance of lifestyle on our health and lifespan.

The extent to which our genes control our fate.

How to optimize our physical performance for longevity.

Lastly, but maybe even more importantly, you will learn how our species can achieve longevity in a way that harmonizes with nature, so both humans and our planet can have a long, sustainable future.

What better place to learn about the best ways to optimize your own health and longevity than Iceland? Home to some of the strongest and healthiest humans on the planet!
Who Wants To Live Forever – Host and Speakers
Tommy Wood
Dr. Tommy Wood will be hosting the conference.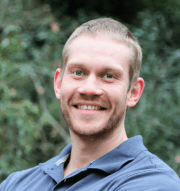 Dr. Wood is a research scientist and Chief Medical Officer of Nourish Balance Thrive, an online-based company using advanced biochemical testing to optimize performance in athletes.Tommy has a bachelor's degree in natural sciences from the University of Cambridge, a medical degree from the University of Oxford, and a PhD in physiology and neuroscience from the University of Oslo.
Alongside his career in medicine and research, Tommy has published and spoken on multiple topics surrounding functional and holistic approaches to health, including examining the root causes of disease (such as multiple sclerosis and insulin resistance) using engineering techniques.
He holds positions as the Chief Scientific Officer, and President-elect of Physicians for Ancestral Health is a Director of the British Society of Lifestyle Medicine, and a member of the Lifestyle Medicine Global Alliance advisory board
Ben Greenfield 
Ben Greenfield is the author of the New York Times Bestseller "Beyond Training". His balanced approach to fitness, nutrition, and health comes from his extensive experience in the fitness and wellness industry as one of the country's leading personal trainers and wellness consultants. In 2008, Ben was nominated by the NSCA as America's top personal trainer, and in 2013 and 2014, Ben was voted as one of the top 100 most influential individuals in health and fitness.
He is currently the founder and owner of Greenfield Fitness Systems, a company that develops innovative and cutting-edge fitness and nutrition services and solutions to help people reach their physical and mental performance goals, whether that be to defy aging and achieve longevity, cross the finish line of an Ironman triathlon, or simply shed a few pounds.
Bryan Walsh
Dr. Bryan Walsh has been studying human physiology and nutrition for over 25 years and has been educating others in health for 20 of those years. When he isn't teaching, he spends his time pouring over the latest research and synthesizing his findings into practical information for health practitioners to use with their clients. He has lectured to members of the healthcare industry around the world and consistently receives positive feedback in his seminars and courses.
Dr. Walsh is best known for his expertise in biochemistry and human physiology and his unparalleled ability to educate on these topics. As such, he has been sought out to consult with multiple companies, academic institutions, and wellness organizations.
Dr. Walsh is a Scientific Advisor at Lifetime Fitness, where he designs laboratory panels and interpretation methods as well as provides ongoing education for the professional staff. He is a licensed, board-certified Naturopathic Doctor and has been seeing patients throughout the U.S. for the past decade.
Diana Rodgers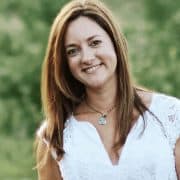 Diana Rodgers, RD, LDN, NTP is a "real food" nutritionist and writer living on a working organic farm in Carlisle, Massachusetts. She runs a clinical nutrition practice, has written two books, hosts the Sustainable Dish Podcast, and speaks internationally about human nutrition, sustainability, animal welfare and social justice. Her work has been featured in The Los Angeles Times, The Boston Globe, Outside Magazine, Edible Boston, and Mother Earth News.
Dominic D'Agostino
Dr. Dominic D'Agostino is an Associate Professor in the Department of Molecular Pharmacology and Physiology at the University of South Florida Morsani College of Medicine. He is also a Visiting Senior Research Scientist at the Institute for Human and Machine Cognition (IHMC). His laboratory develops and tests metabolic-based strategies for targeting CNS oxygen toxicity (seizures), epilepsy, neurodegenerative diseases, brain cancer and metastatic cancer. To investigate the mechanism of these pathologies, he uses a variety of in vivo and
His laboratory develops and tests metabolic-based strategies for targeting CNS oxygen toxicity (seizures), epilepsy, neurodegenerative diseases, brain cancer and metastatic cancer. To investigate the mechanism of these pathologies he uses a variety of in vivo and in-vitro techniques, including radio-telemetry (EEG, EMG), electrophysiology, fluorescence microscopy, confocal microscopy, atomic force microscopy (AFM), biochemical assays and in vivo bioluminescence imaging.  They have adopted many of these techniques for use inside hyperbaric chambers, which allows them to manipulate oxygen concentrations (from hypoxia to hyperbaric oxygen).
Dr. Agostino' current project is to identify cellular mechanisms of seizures from CNS oxygen toxicity and to develop mitigation strategies against it. His efforts have focused specifically on measuring brain EEG, neuronal excitability, reactive oxygen species (ROS) production and biomarkers of oxidative stress.
The main focus of his lab over the last ten years has been understanding the anticonvulsant and neuroprotective mechanism of the ketogenic diet and ketone metabolite supplementation. The shift in brain metabolism (from glucose to ketones) reduces neuronal hyperexcitability, oxidative stress and enhances brain metabolism. This approach can be used to treat a wide variety of pathologies linked pathophysiologically to metabolic dysregulation, including cancer.  Other areas of interest include researching drugs that cancer-specific metabolic.  His research is supported by the Office of Naval Research (ONR), Department of Defense (DoD), private organizations and foundations.
Doug McGuff
Doug McGuff, MD became interested in exercise at an early age when he first read Arthur Jones' Nautilus Training Bulletin No. 2. His interest in exercise and biology led him into a career in medicine.
In 1989, he graduated from the University of Texas Medical School at San Antonio and went on to train in Emergency Medicine at the University of Arkansas for Medical Sciences at Little Rock where he served as Chief Resident. From there, Dr. McGuff served as Faculty in the Wright State University Emergency Medicine Residency and was a staff Emergency Physician at Wright-Patterson AFB Hospital.
In 1995, Dr. McGuff moved to Seneca, South Carolina where he joined Blue Ridge Emergency Physicians with whom he continues to practice full-time emergency medicine.
Throughout his career, Dr. McGuff maintained his interest in high-intensity exercise. Doug realized a lifelong dream when he opened Ultimate Exercise in November 1997, where he and his instructors continue to explore the limits of exercise through their personal training of clients.
In addition to his work at Ultimate Exercise, Dr. McGuff is a full-time practicing emergency physician who lives in Seneca, South Carolina with his wife of 30 years, Wendy, and their children Eric and Madeline.
Rangan Chatterjee
Dr.Chatterjee, 38, is the star of the new BBC One series Doctor in The House, which sees the GP live with three different families in their homes for a month at a time. He scrutinizes them at work, at play, shopping for food and cooking, eating and sleeping.
After qualifying from Edinburgh University Medical School in 2001, Dr. Chatterjee spent his first six years in hospital medicine. He completed his internal medicine examinations gaining Membership of the Royal College of Physicians.
However, He soon realized that his passion was in connecting with people and building relationships, so he made the decision to move to General Practice. He didn't want to spend his whole career seeing problems in one single specialty. To him, the whole body is connected, and so it was a natural decision for him to move to General Practice.
Within a few years, it became clear to him that he was only really helping about 20% of the patients that were coming in to see him. So he began searching for solutions.
He soon became aware of where the gaps in his training were. For acute problems such as trauma, infections or catastrophic events like heart attacks, the medical training from Edinburgh University Medical School was superb.
However, for the majority of problems seen on a day to day basis – headaches, joint pain, gut problems, indigestion, weight gain, stress, diabetes and skin problems – He realized that the training was lacking in certain areas.
There was a key turning point Dr. Chatterjee's life when his son was six months old. He nearly died from a preventable vitamin deficiency. Modern medicine saved his life but taught him nothing in terms of how to prevent the long-term complications from his condition.
Dr. Chatterjee immersed himself in nutritional science and came across new research that was not being utilized in conventional medical care. In his mind doctors are practicing a type of medicine suitable for acute care but not as relevant for the new epidemic of chronic lifestyle-driven conditions.
Since then, Dr. Chatterjee has studied Movement Science, Stress Reduction, Ancestral Health, Nutrition and Functional Medicine. He has also completed a BSc Honours Degree in Immunology. This has proven invaluable in navigating the exciting new field of mucosal health and the gut microbiome.
Dr. Chatterjee currently works as an NHS GP in Oldham where he looks after a deprived and socially isolated patient population. He also works privately one day per week where he sees patients for 60–90 minutes so that he can delve deeper into what is causing their problem. When he sees patients today, he uses a hybrid approach, integrating all of his experience and research from these different areas. He also draws from his personal experience both as a father and caring for his own father who was ill for 15 years.
Satchidananda Panda
Dr. Panda is a Professor at the Salk Institute. He has authored nearly 100 scientific and popular articles on the topic of circadian rhythm in health and disease.
His discoveries are among the top ten breakthroughs of the year by the Science magazine, and he is considered as one of the top 50 influential scientists in the book "Brain Trust".
Research in Dr. Panda's lab has shown daily light exposure pattern, and a daily eating-fasting cycle can have a profound impact on the prevention and prognosis of diseases of aging.