Estimated reading time: 6 minutes
Today was a big day at the annual conference of the American Heart Association in Chicago. The results of the long and eagerly awaited IMPROVE-IT trial were presented.
You may think IMPROVE-IT is just another ordinary study of the efficacy of a particular cholesterol lowering drug. But it's more than that because it tests the important and heavily debated lipid hypothesis.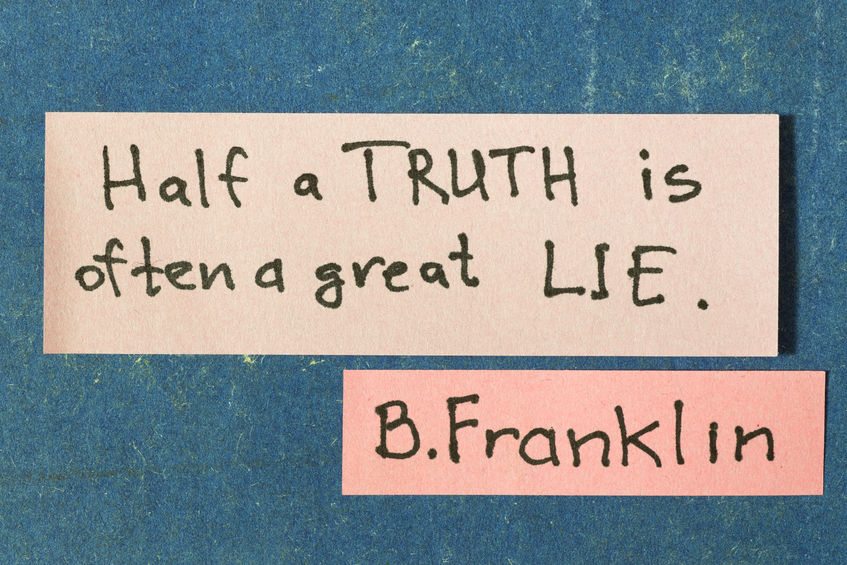 The lipid hypothesis implies that cholesterol, particularly LDL-cholesterol plays a key role in causing atherosclerosis and coronary heart disease. It means that when it comes to heart disease, measures that elevate blood levels of LDL-cholesterol are usually bad and measures that lower it are good.
Initially, the lipid hypothesis was mainly supported by observational data showing a linear relationship between blood cholesterol and mortality from coronary heart disease (1).
The association between cholesterol and overall mortality appears more complicated. Studies have shown a correlation between cholesterol levels and overall death rate in young and middle-aged people but not among the elderly (2,3). However, the mortality curve appears J-shaped which means that those with the lowest cholesterol levels have increased mortality.
It has also been suggested that the relationship between cholesterol and cardiovascular risk may not be the same for men and women. A Norwegian study (4) found an inverse relationship between cholesterol levels and mortality among women, for whom, according to the authors, moderately raised cholesterol may prove to be not only harmless but even beneficial.
Intervention Trials
The main limitation of observational studies is that the variable being tested is not randomly distributed. In other words, there may be underlying reasons for high and low cholesterol. In theory, these reasons could affect outcome, and therefore cholesterol might be nothing more than a surrogate.
In controlled intervention trials, a hypothesis is tested using specific methods designed to examine the efficacy of an intervention. Drug trials where half of the patients are treated with a certain drug and half are treated with placebo are a typical example of controlled intervention trials.
In fact, the validity of the lipid hypothesis has been tested in controlled interventional trials.
Lifestyle and Cholesterol
The largest controlled intervention trial on diet and heart disease to date, the Women's Health Initiative (4) randomly assigned more than 48 thousand women, 50 – 79 years old, to a low-fat intervention or a comparison group. LDL-C was significantly lowered in the intervention group compared to the comparison group. Nonetheless, after six years of follow-up, there were no differences between the groups in the incidence of coronary heart disease and stroke.
The MRFIT trial (5) evaluated 12,866 high-risk middle-aged men who were randomly assigned either to a special intervention program consisting of stepped-care treatment for high blood pressure, counseling for cigarette smoking, and dietary advice for lowering blood cholesterol levels or to their usual sources of health care in the community. LDL-C was significantly lowered in the special intervention group compared to the "usual care" group. However, during a follow-up of seven years, there was no significant difference in total death rates between the groups and no differences in the number of deaths from heart disease.
The results of these two large trials strongly indicate that lifestyle measures aimed at lowering LDL-C do not improve survival or reduce mortality from coronary heart disease.
Statins and Cholesterol
Most experts agree that the use of statins has revolutionized the treatment of coronary heart disease. Double-blind placebo-controlled trials have shown that statins reduce mortality and lower the risk of future cardiovascular events.
Statins effectively lower blood cholesterol, particularly LDL cholesterol.
If the lipid hypothesis is correct, most of the efficacy of statins is due to their cholesterol-lowering effects.
But statins might also work through other mechanisms.
The Jupiter trial (6) suggested that treatment with statins may have beneficial effects on people with relatively low levels of LDL cholesterol. The individuals who participated in this trial all had elevated levels of hs-CRP which is a marker of inflammation.
These results may suggest that cholesterol is only a byproduct and that the efficacy of statins may be explained by other mechanisms, such as reducing inflammation.
Statins are potent inhibitors of cholesterol biosynthesis. However, the overall benefits observed with statins appear to be greater than what might be expected from changes in lipid levels alone, suggesting effects beyond cholesterol lowering.
In fact, recent studies (7) indicate that some of the cholesterol-independent or "pleiotropic" effects of statins involve improving endothelial function, enhancing the stability of atherosclerotic plaques, decreasing oxidative stress and inflammation, and inhibiting blood clotting mechanisms.
Ezetimibe
Ezetimibe is a drug that lowers cholesterol by a mechanism that is very different from that of statins. Ezetimibe blocks the absorption of cholesterol from the small intestine. This leads to an increased availability of LDL-receptors on the surface of cells leading to increased uptake of cholesterol by liver cells and therefore lowering of blood cholesterol levels.
When added to statin therapy ezetimibe generally lowers cholesterol by an additional 20-25% over the statin alone.
In the US ezetimibe is marketed by Merck as Zetia (ezetimibe alone) and Vytorin (ezetimibe in combination with a statin called simvastatin).
The IMPROVE-IT Trial
The IMPROVE-IT study tested the hypothesis that further lowering of LDL cholesterol by adding ezetimibe to statin therapy in patients with coronary artery disease will improve outcome.
IMPROVE-IT began enrolling patients with acute coronary syndrome in 2005. It was designed to evaluate the effects of concomitant simvastatin and ezetimibe therapy compared to simvastatin therapy alone on the composite endpoint of cardiovascular death, nonfatal myocardial infarction, rehospitalization for unstable angina, coronary revascularization, or stroke.
A total of 18,144 high-risk patients were randomized within ten days of an acute coronary event to either ezetimibe or placebo on top of a statin. The patients had LDL cholesterol levels between 50-125 mg/dL (1.3-3.2 mmol/L), or between 50-100 mg/dL 1.3-2.6 mmol/L) if already on a cholesterol lowering drug. The average LDL cholesterol at baseline was 95 mg/dL (2.5 mmol/L).
The average age of the patients was 64, and about a fourth were women. Patients were followed for an average of six years. There were 5,250 primary endpoint events (cardiovascular death, myocardial infarction, hospital admission for unstable angina, coronary revascularization more than a month after randomization, or stroke).
Primary endpoint events occurred in 34.7% of the control group versus 32.7% of the treatment group. This represents a 6.4% relative risk reduction and a 2% absolute risk reduction. This means that 50 patients would need to be treated for seven years to prevent one event. Interestingly 49 out of 50 patients treated saw no benefit.
There was no difference between the groups in overall death rate or death rate from cardiovascular disease, but there were significant reductions in the rate of myocardial infarction (13%, p =0.002), stroke (14%, p=0.052), and ischemic stroke (21%, p=0.008). The effect was similar across subgroups, except for diabetics, who had a larger benefit than those without diabetes.
As expected, LDL cholesterol was significantly lowered in the treatment arm; median levels were 69.9 mg/dL (1.8 mmol/L) in the control group versus 53.2 mg/dL (1.4 mmol/L) in the treatment group. No safety issues were found, and there were no differences between the groups in cancer, muscle or gall-bladder related events.
Thus, although the effect was modest, the results of the IMPROVE-IT trial suggest that lowering cholesterol more than can be achieved with statins may improve clinical outcome.
Interestingly, however, in this high-risk group, the lowering of LDL cholesterol did not significantly affect mortality. Furthermore, 98 percent of the patients didn't benefit from treatment.
Anyhow, there is no denying that the lipid hypothesis is still alive and well.